Microsoft pushing big updates of Mail, Calendar, and People apps for Windows 8/RT now
8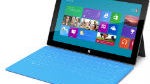 Microsoft has just announced some pretty nice updates coming to the Mail, Calendar, and People apps for Windows 8/RT. The updates are due to hit the Windows Store tomorrow, and aim to bring "big improvements to performance and additional new features to make it easier to connect with friends and colleagues, manage your inboxes, create and send email, and manage your calendar".
**Update**Looks like Microsoft is ahead of schedule and has already released the updates, so check your Windows Store for the new versions of the apps.
The Mail app
is getting some nice organizational tools. Users will now be able to filter their inbox and only see unread messages. It will be easier to sort your messages with new options to create and delete folders and select all items within a folder to move or delete them. The Mail app will also finally support flags, so you can flag important e-mails and access them in the "Flagged" folder.
On the message composing side of things, the Mail app is getting a number of improvements. New e-mails will now feature "smart contact suggestions", meaning it will track who you e-mail a lot and suggest those recipients to speed things up. Drafts will be prioritized and brought to the top of your inbox, so you don't forget about messages that are in-progress. In the body of messages, the Mail app will now be able to add, edit, and delete hyperlinks and edit bulleted or numbered lists, making composing e-mails better. Lastly, there will be a new search feature, so you can find messages on the server that are older than the two week cache that the app keeps on your device.
The Calendar app
isn't getting as many updates as Mail, but it is getting some good ones. The UI has been tweaked to make it easier to read your various calendars, so instead of each appointment being a solid color, it is labeled with a simple bar of color on the side. In addition to the "day", "week", and "month" view options, there will also be a "work week" view option. This one isn't explained, and there is no work as to if it will simply remove your days off from the calendar view or just remove weekends.
On the productivity side of things, the Calendar app is also getting support for scheduling assistant for business accounts that use Microsoft Exchange. And, users will be able to do more with invitations and events, like forward meeting invitations, send email to all meeting attendees, choose more recurrence options for reoccurring meetings or events, and set end dates for recurring events.
**Update**The Calendar app also removes support for Google Calendar, since Google has announced it will stop supporting
Exchange ActiveSync
for new users. Rather than implement CalDAV open standards, Microsft has completely removed Google Calendar support, even for existing users.
The People app
is only getting a couple updates to help you sort through updates. There are new app commands (found by swiping from the top or right-clicking) that allow you to quickly switch between "Home", "Me", and "What's New" pages, so you can easily post to your own feed, check friends' posts, and now also post to friends' Facebook feeds. Also, once you're in the "What's New" section, you can filter the feed to show updates from specific social networks.
These updates should be out tomorrow, so be sure to check out the Windows Store on your device.