Microsoft polishes its plans to nix Windows Phone app gap, Android apps may be part of solution
70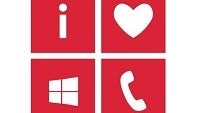 Windows Phone has made a lot of progress in just a couple short years, with much thanks to Nokia's embracing of the platform and working in its hardware finesse to make the Lumia series and extremely capable smartphone, no matter if it is an entry level
Lumia 520
or a banner waving
Lumia 930
.
Where Windows Phone has always had to make up ground, aside from market share, has been in apps. Indeed, many of the popular applications are available, though the features are usually well behind curve of Android and iOS counterparts.
One of the ways Microsoft has been working to close the "app gap" is through truly unifying the Windows platform between PCs, tablets, and smartphones. That helps a little bit, as the number of apps and software programs available for Windows en masse dwarfs every other platform out there. The universal app model will not work universally though, since a lot of Windows (PC) based programs require far more resources than any modern smartphone offers. That is not to say unifying the platform is a bad idea though, and with Windows 10, we are looking forward to seeing how it all comes together.
Rumors have been floating around Microsoft might also be looking at another approach to enrich the app environment for Windows Phone, and that solution might lie in Android. It has been up for debate for some time, but Microsoft has been thinking about enabling Android-based apps run natively on Windows Phone. There are not many more details, but sources are telling the well-connected Mary Jo Foley that the idea is still an option on the table for Windows 10 in 2015.
Even if Microsoft pulls the trigger on that idea and moves forward , that still does not really address the problem on the developer side. Even with 340,00-plus apps for Windows Phone, Microsoft is facing a perception problem with "independent software vendors" (ISV), who look at a bazillion apps being made for iOS and Android, and then look at Windows and wonder, "why bother?"
Microsoft has apparently issued new marching orders to its Developer Experience (DX) team in an effort to build an "end-to-end lifecycle" plan for ISVs. The DX team is also aiming to get more aggressive in reaching out to start-ups, and recruiting students.
source:
ZDNet