Microsoft offering refunds to Office 365 users with iPads following upgrades on "free" Office app
14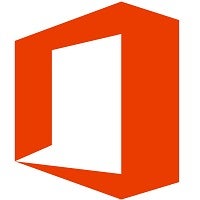 Microsoft just updated its mobile version of Office, basically making it "freemium" software with the
added ability to edit documents
and store them in the cloud. Previously, Office for iOS, in its free form, only allowed the ability to view documents in Word, Excel, or PowerPoint.
Under the old set-up, an Office 365 subscription was required to hatch open all the functionality of the Office suite. Subscriptions start at $6.99 per-month, or $69.99 per-year, for the "Personal" edition, which enabled Office for one computer and one tablet. Office 365 Home costs $99.99 per-year and gives full access for up to five computers and tablets, each.
While the new features enabled in the "free" access of Office do not bring parity to full feature set in Office 365 subscriptions, some folks might have only purchased a subscription in order to be able to simply edit files. If you happen to be one of those people, you may ask for a prorated refund from Microsoft.
Microsoft is making refunds available until January 31, 2015, and it is applicable to anyone who purchased Office 365 on or after March 27th of this year. However, the refund process varies on where you purchased your subscription. If you purchased your Office 365 subscription directly from Microsoft or a dealer, you will go through Microsoft Support (link provided below). If you subscribed via iTunes, you have to request your refund through iTunes Support (link also provided below). The refund process should take six to eight weeks.
All-in-all, not a bad move by Microsoft. That little extra touch of functionality will keep plenty of people using Office across platforms.
Microsoft Support | iTunes Support
source:
PCWorld