Microsoft Office gets new iPhone app and Android preview, mobile now free to use
13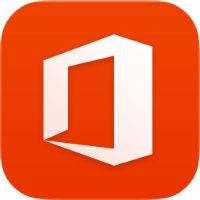 The last few days have been pretty big for fans of Microsoft Office. A couple days ago, Microsoft announced a new partnership that would bring deeper integration with Dropbox for Office users, and that Office 365 subscribers would get unlimited cloud storage. Now, it's time for good news for mobile users with a brand new iPhone app and Office finally coming to Android.
Today, Microsoft announced a completely rebuilt iPhone version of Office which will be much more similar to the iPad version, which is to say that it will actually be useful. Microsoft essentially replaced the iPhone version with a universal version of the iPad app, which is definitely a good thing, and there are even a few small tweaks for the new larger
iPhone 6
and 6 Plus handsets.
Microsoft has also opened up signups for users who want to test the preview version of Office for Android tablets. The Android tablet version appears to be exactly the same as the iPad version in terms of features, and looks almost identical as well. Signups are starting now, and Microsoft will start pushing out the preview in December. The goal is to make sure it works well on the various hardware options in the Android ecosystem. Interestingly, when we were signing up, the only Google tablets listed were the Nexus 7 and 10, no Nexus 9. A touch version of Office for Windows 10 is planned for next year.
Of course, the best news for anyone looking to use Office on mobile is that Microsoft is making the software free for those who want to view and edit documents. There will be some premium features for paid users, like chart element customization and track changes, and cloud storage on OneDrive for business or Dropbox for business will require an Office 365 subscription. This is a big change for Microsoft, but necessary given that iWork is free for iOS users, and Google Drive is free for Android and iOS.