Microsoft looks to extend Xbox Live functionality in iOS and Android
6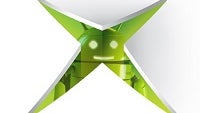 Based on a job posting that Microsoft advertised (now "no longer available"), it looks like the Redmond gang is intent on expanding its gaming environment into iOS and Android.
Given Microsoft's propensity to scale many of its products across various platforms, it seems logical the company would want to see the Xbox gaming ecosystem grow along similar lines. The idea being that if Microsoft can make it easier for developers, then they will choose to build such apps using Xbox framework.
Of course, iOS has Apple's Game Center, Android has Google Play Game Services and even Amazon has GameCircle. The challenge to Microsoft is then what it would bring to the table that would want to entice developers to use what would essentially be a third-party service rather than the core development tools available for iOS and Android.
From a user perspective, the experience would at least afford the ability to earn achievements, social integration and possibly cross-platform gaming. That will certainly find an audience. It is up to Microsoft to find ways to get developers on board to build such features using the framework that Microsoft wants to create.
source:
The Verge