Microsoft internal 2012 Windows Phone sales goal: 100 million units?
14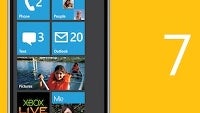 Microsoft might be behind bada
in terms of global smartphone sales according to the latest Q3 2011 data, but this doesn't stop it from being super ambitious about the future. WMPowerUser claims to have obtained the company's internal
Windows Phone 2012 sales target and it stands at the sky-high 100 million
.
To better put this into perspective, we should mention that the latest estimates by Gartner show that for the whole of Q3 2011, Microsoft sold only 1.7 million devices running on both Windows Phone and Windows Mobile combined. Meaning that the actual Windows Phone number is less than that.
Now, we should also say that the 100 million goal has not been confirmed by Microsoft, and it does look suspiciously aggressive to be true, so we'd take this with a huge grain of salt. If indeed true, though, this would mean that Nokia along with other big Windows Phone makers like Samsung and HTC should seriously ramp up production next year.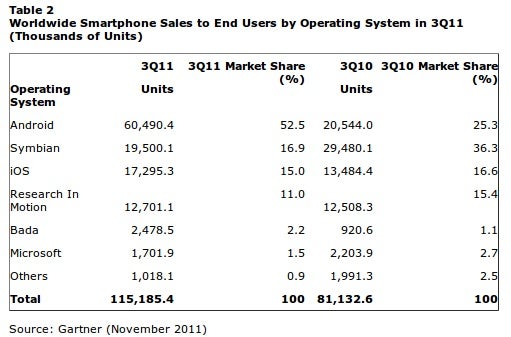 Interestingly, WMPowerUser also seems to have gotten inside information about the state of
dual-core processors on Windows Phone
. It seems that Mango was planned with support for dual-core devices but Nokia was the main reason why they didn't ship. The company wouldn't have been able to deliver dual-core phones in line with other phone makers with long established relationship with Qualcomm.
Back to the WP 2012 sales target, though, do you see think it's even possible? What factors would matter for Microsoft to reach it?