Microsoft evangelist takes his word on Apollo update for older WP devices back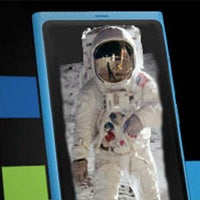 That sounded a bit too good to be true, though - Microsoft had only confirmed that older devices from the first and second waves of Windows Phone will support apps in the Marketplace even after the update, but it wasn't clear whether the older devices themselves would ever get the update. Turns out, Gomez just made a mistake rather than revealing something ground breaking:
"I recently participated in an interview with the Portuguese website Zwame, where I made some comments on the future of Windows Phone that created confusion. Rumors are swirling, so I feel the need to clarify my statements.
The point I was attempting to make was simply that existing Windows Phone applications will run on the next version of Windows Phone. This is the same guidance that Microsoft shared late last year.
I mistakenly confused app compatibility with phone updateability, which caused the rumors we saw yesterday. I did not intend to give the impression I was offering new guidance on any products under development or their upgradeability.
While we have given Windows Phone developers this preliminary guidance on app compatibility to help them with long term project planning, Microsoft does not have any further news to share on future products at this time," Gomez clarified on his blog.
By unintentionally giving this unexpected hope though the Microsoft evangelist might have done more bad than good. His statement opened up a huge debate on what it would mean for Windows Phone if older devices don't get updated, and that seems to be the likely tacit scenario as Microsoft remains silent on the issue. In either case, you'd do better to cut those expectations away - if Redmond decides to update you'll be in a pleasant shock, but otherwise you'd save yourself a disappointment.