Microsoft may or may not update existing handsets to Windows Phone 8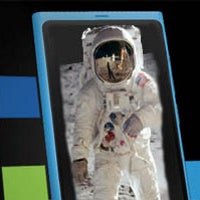 Earlier today, the webs were flooded with the "good news" that all current Windows Phone handsets will get update to Windows Phone 8, aka Apollo, when it comes out - a rumor coming straight from Microsoft evangelist Nuno Silva.
It all comes from an hour-long interview, and somewhere in the middle Silva said:
Q:

In terms of devices, who today have one is it expectable that...
A:

What Microsoft said/stated and what I'm allowed to tell you is that all actual devices will get upgrade to the next major version of Windows Phone (we´re talking about Apollo)
Q:

When you say actual devices. Are all that came out to market?
A:

Are all that came out. Since the first generation that were bought. The LGs and SAMSUNGs.. OMNIA 7 which were the first devices with Windows Phone reaching the market.
This "all actual devices" part of the extract sounds very definite and specific for all devices, and we can only hope it turns out to be true, but we wouldn't take it for granted. One reason for that is Microsoft itself. The company officially says that it doesn't have anything to share with users in regards to its plans for updating first and second-gen Windows Phones:
"We have stated publicly that all apps in our Marketplace today will run on the next version of Windows Phone. Beyond that, we have nothing to share about future releases."
Additionally, a growing number of insiders claim that older handsets won't get updated. Sources close to Microsoft have allegedly spoken to various publications like TheVerge and ZDNet, saying that first and second wave Windows Phone gadgets will remain at their pre-Apollo versions.
One thing that is certain and speaks for itself is Microsoft's silence on the issue. The company has obviously not yet decided whether to allow an update, and if it doesn't the backlash might turn out to be huge for Windows Phone. What are your expectations, will Microsoft allow older devices to be updated?