Microsoft demos Windows Phone 7.5 Mango business features (video)
4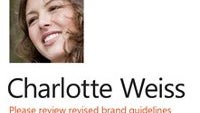 Mango, the next major update to Windows Phone 7, will not only change the version of the OS to 7.5, but will also bring a host of improved functionality. At its TechEd 2011 event, Microsoft showed how it will improve some of its
business features and synchronization
with its desktop
services through Office 365 and Microsoft Lync
. To get a sense of all the details on your phone you'd have to wait for the launch of the "Mango" update later this year, but Redmond has already spilled some beans like the inclusion of: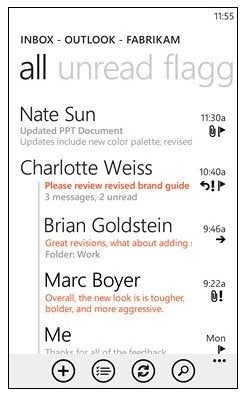 -
Pinnable e-mail folders
, which – straightforward as it sounds – will allow you to pin a folder to the start screen for quick access. RSS feeds or emails from a specific person are just one example for the possible use.
-
Conversation view in e-mail
, which is your typically useful threaded e-mail view.
-
Server search
, which grants you access to those long forgotten emails, which are still stored in the depths of an Exchange server.
-
Lync
, which lets you stay in touch with co-workers and have access to company-specific services.
-
Complex password
, which gives you the option to type in an alphanumeric password.
-
Information Rights Management
, which translates into better protection for documents.
-
Support for Hidden SSID
or access to hidden Wi-Fi networks.
-
Office 365 and Windows Live SkyDrive
documents save, share and sync.
Folks from WinRumors have captured some live footage of the features demoed at TechEd, so check out the video below to get a sense of the direction of WP7.
May 24th
is the date when Redmond is hosting an event about the mobile platform, so stay tuned!
source:
TheNextWeb