Microsoft could end up like Apple with total control of Windows Phone software and hardware
41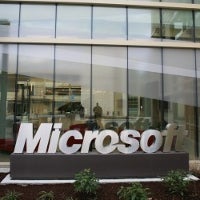 Considering that Nokia represents a huge chunk of the Windows Phone market, Microsoft's purchase of Nokia means that it will have to straddle two worlds. One world is made up of the models that Nokia once produced, and the other world is the one in which it supports other OEMs like HTC, Samsung and Huawei. Will other manufacturers even want to go through the trouble of competing against Microsoft with the Windows Phone platform?
At a financial conference on Thursday, Microsoft said that it could still support Windows Phone models produced by other manufacturers. There are some who believe that companies like Samsung, HTC, Huawei and TCL Alcatel will still release Windows Phone models still in the pipeline, but will close the spigot after that.
While Microsoft might not admit to it, being the sole manufacturer of Windows Phone models might work out in its favor and could lead to quicker and more feature-rich OS updates. After all, keeping total production of the hardware and software in house is something that has worked out just fine for Apple.
source:
WMPoweruser