Microsoft confirms Blue will be Windows 8.1, and be released for free through the Windows Store
11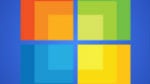 It wasn't until last week that Microsoft finally confirmed that
Windows Blue
was real and was on its way. Now, Microsoft has decided to make official another piece of information that we already knew: Windows Blue will be called Windows 8.1. But, the most important piece of information is one that is completely new, and that is the update will be completely free and be released through the Windows Store.
That last bit may seem like it should have been a no-brainer. Microsoft has never charged for an incremental upgrade before, but the difference is that Microsoft usually doesn't do "dot upgrades". Usually, there are simply a series of "service packs" for each Windows release, but things are different with Windows 8.
There is still no info on when the update will be made available, but Microsoft has said that it will release a public preview of the update on June 26th, which is the first day of Microsoft's Build 2013 developers conference. The assumption is that 8.1 will be released in time for the holidays, so that Microsoft can finally get into the booming 7-8 inch tablet market.
When speaking on Windows 8.1, it was also mentioned that the Windows Store has hit 70,000 apps, which is a respectable number given that we're only about 7 or 8 months into the Windows Store's life.