Microsoft announces "Play" Xbox arcade games on Windows 8/RT
5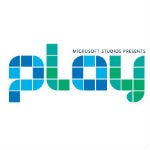 Gaming has always been one of the bright spots of the Microsoft ecosystem. Windows is known as a gamer's OS, the Xbox is the most popular home console in the US (although not worldwide), and even though the app ecosystem isn't as vast on Windows Phone, the games have been a bright spot. Now, Microsoft has announced new branding for Xbox arcade games on Windows 8/RT, which will now be called "Play".
Most of the games that are being pulled under the new Play banner have been in the Windows Store for a while, so this is more a rebranding of a section of the store. The idea is that users will be able to play arcade games made for Xbox LIVE on any Windows 8/RT compatible device, and have the full suite of social features like leaderboards, multiplayer modes, and ways to connect with friends.
The strange thing about the new Play service is that the tag line is "Play Anywhere", but it doesn't link in to the Xbox console or Windows Phone. At least not yet. It seems likely that will come in the future.