Microsoft Surface 3 with LTE lands on AT&T, T-Mobile to get in the near future
4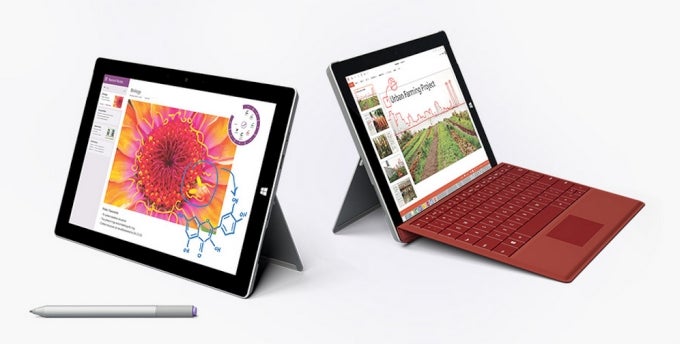 Roughly 10 weeks after launching the Surface 3 tablet in the US, Microsoft launched an LTE version of the slab earlier today. After announcing that it will carry the tablet earlier this week, AT&T made the Surface 3 LTE available for purchase starting today.
At the moment, AT&T has carrier exclusivity on the Microsoft Surface 3 LTE, although Microsoft itself will soon start selling the device from the Microsoft Store, while T-Mobile will start offering the tablet on the last day of July.
Aside from mobile data, the Microsoft Surface 3 LTE is the exact same beast as its non-cellular sibling, but $100 pricier. AT&T sells the Surface 3 LTE with 2GB of RAM and 64GB of internal storage space for $599 off-contract, and for $499 with a two-year agreement. If you'd rather pay as you go, the tablet is available for 20 monthly payments of $30 through AT&T's equipment installment plan.
Over at the Microsoft Store, a version of the Surface 3 LTE with 4GB of RAM and 128GB of internal storage space will be made available for $699.
In case you need a refresh of the hardware specs, the
Microsoft Surface 3
comes with a 10.8-inch display with a resolution of 1920 by 1280 pixels at an aspect ratio of 3:2, a quad-core Intel Atom X7 chipset, a battery that lasts for about 10 hours, an 8MP primary camera, and a 3.5MP secondary shooter on the front.
The Surface 3 currently runs Windows 8.1 out of the box (the full version, not RT mumbo jumbo), but all customers are set to receive a free update to Windows 10 when the new OS launches on July 29.