Microsoft OKs the ChevronWP7 unlocking tool for development purposes
1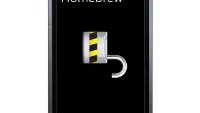 After the
jailbreaking ChevronWP7 app
got pulled from the Marketplace, Microsoft actually sat down with the team behind it in January, and now we have the positive outcome of these talks.
The team's project is being resurrected as
ChevronWP7 Labs
, this time with the full endorsement of Microsoft. For now it will be offering a modding solution for developers against a small fee to recover costs, which would certainly beat the official fee:
"
As announced on the Windows Phone Dev Podcast, we will soon be launching an approved Windows Phone unlocking service as part of ChevronWP7 Labs. This will be available to developers across all skill levels and all regions.
The service will require a small fee — currently via PayPal — to offset costs but we assure you it will be more affordable than the App Hub. Those who wish to write and immediately publish apps are recommended to sign up to the App Hub instead.
", says the ChevronWP7 Labs team on its official blog
We certainly like the "approved Windows Phone unlocking service" part, and kudos to Microsoft for working with the WP7 talent, not against them. This is starting to be a trend in Android land, too, with
Samsung sending Galaxy S II phones
to select developers to work on custom ROMs and other improvements.