Microsoft, Nokia and others ally to sue Google over packaging its services into Android
97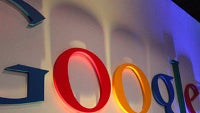 When we hear about anti-competitive lawsuits against a corporation in Europe, that is usually Microsoft with its endless
Windows browser bundling
, but this time around Microsoft is the one who filed a lawsuit and the defendant is Google.
A 17-member coalition of competitor-companies including Microsoft, Nokia, Oracle, TripAdvisor and Expedia have united under the Fairsearch.org initiative to sue Google for that it
"uses deceptive conduct to lockout competition in mobile."
The coalition accuses the search company of using the free Android as a vessel to promote its search and other services (like YouTube) and lock users into them.
"Google is using its Android mobile operating system as a 'Trojan Horse' to deceive partners, monopolize the mobile marketplace, and control consumer data,"
the coalition's lawyer Thomas Vinje said.
"We are asking the Commission to move quickly and decisively to protect competition and innovation in this critical market."

The coalition has put up a website where it explains why search is important and asking the question whether Google can be trusted. The search giant has not issued an official response to the accusations yet.
source:
Fairsearch
via
AllThingsD