European Commission fines Microsoft $732 million
31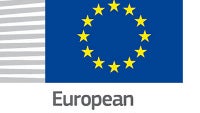 The
European Commission today said it will fine Microsoft $732 million
(€561 million) after it broke its promise to inform Windows users about their browser choices. This leaves Microsoft's own Internet Explorer in a privileged position, and that's what worried Europe.
The European Union's executive body said that Microsoft is the first company breaking such a voluntary agreement. In Microsoft's case, it agreed to a 5-year agreement that was signed in 2009 and lasting into 2014.
Under it, Microsoft agreed to show a panel allowing users to choose their browser of choice when installing Windows afresh. This is estimated to inform some 15 million users about their browser options.
Today's ruling applies for the desktop version of Windows, but we can't help but wonder whether the European Union will take a similar approach for mobile. Right now, Android and iOS allow a free choice of browsers while Windows Phone cages users into using Internet Explorer only.
source:
Read Write Web