Microsoft Launcher upcoming update to add custom app icon and folder gestures
1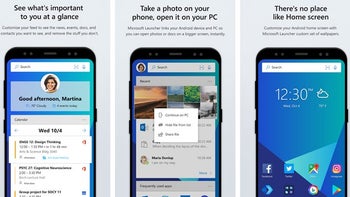 Microsoft is bringing another update to its
Android launcher
, although for the moment the changes are only available in the beta channel. If you'd like to get a taste of what's coming to Microsoft Launcher, you can always enroll in the beta program, but keep in mind that some features might not work as intended.
But don't worry if you don't like testing new features before they released, we'll let you know what to expect from the upcoming update. As the title says, Microsoft will be adding a custom app icon and folder gestures, but there are a few other changes included in the update.
For example, the dock widgets have been replaced with apps, contacts or app widgets. Also, family web filtering is now possible through the Family card.
Microsoft recently added family-related features
to its Android launcher, so it makes sense for the devs to want to refine them as they receive feedback from users.
It's worth noting that the next update for
Microsoft Launcher
may include additional improvements, which may or may not be available in the beta version before launch.