Microsoft: Bing is ready to make money
44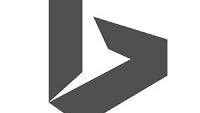 One source of criticism against Microsoft has been Bing. The internet search engine has been a money loser for years, mostly because Microsoft has been building up a massive datacenter infrastructure behind it.
Last year, Bing and associated online services cost Microsoft about $1.5 billion. Even for a company the size of Microsoft that is not chump-change. However, those losses were not due to lack of revenue, but a massive, 6 year development and investment cycle.
Microsoft Chief Financial Officer, Dave O'Hara, stated in a analyst meeting that Microsoft's large-scale build out of infrastructure and algorithm development for Bing is complete. Going forward, improvements will be "incremental" since Microsoft believes it now has full capacity to operate Bing.
With that shift in expenses, that means Bing is in a position to start returning on that investment and make Microsoft from money. Since Bing has been integrated into more services and devices, Microsoft may see this strategy play out well. Bing is not simply a search engine, it is fully integrated with Windows 8.1, Windows 8.1 RT and Windows Phone.
Mr. O'Hara also said that Cortana, Microsoft's personal digital assistant technology for Windows Phone, will be making a debut with the update to Windows Phone 8.1 next year. Just when you thought Microsoft might be setting cruise control on things, it looks like they are about to stomp on the accelerator hard.
source:
Microsoft-News.com