Microsoft Band 2 removed from Microsoft Store; no immediate plans for third-gen model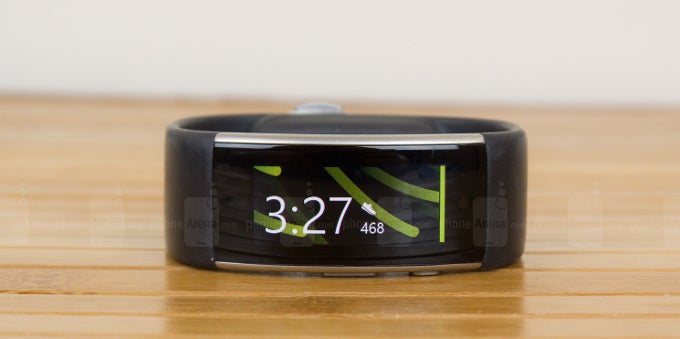 The
Microsoft Band 2
wearable has been officially pulled from the Microsoft Store. Unlike Redmond's rather ambiguous
nixing of Lumia-related products recently
, this abrupt move suggests that Microsoft is pulling the plug on the whole concept. According to reports, the Windows maker has also removed the Band 2 from brick-and-mortar outlets, and there's no plan for a new version this year.
The market for wrist-worn gadgetry has taken two concurrent paths -- straight-up smartwatches, and so-called fitness bands. The Microsoft Band 2 is mostly a
fitness tracker
, but carries one or two smartwatchy features like Cortana integration. It's also priced like a smartwatch -- the $249.99 introductory MSRP was always going to be a tricky sell, even with a healthy bunch of sensors in tow.
The Microsoft Band 2 has been removed from the Microsoft Store and while a dedicated site remains for the device, it no longer allows would-be customers to make the purchase. You can still grab the Band 2 from
some
resellers like Amazon, though Dell and Best Buy are among those who've removed their Band 2 listings.
According to a statement from Microsoft shared by
ZDNet
:
We have sold through our existing Band 2 inventory and have no plans to release another Band device this year. We remain committed to supporting our Microsoft Band 2 customers through Microsoft Stores and our customer support channels and will continue to invest in the Microsoft Health platform, which is open to all hardware and apps partners across Windows, iOS, and Android devices.
With competitors like Fitbit and even Xiaomi offering a wealth of feature-rich fitness bands at much lower price points, the company's fanciful Band idea hasn't seemed to get off the ground. Even though Microsoft promises continued support, it's unlikely to be seen through with much gusto if, as suspected, the firm is drawing the line under the Band project.
Of course, it's still possible that Microsoft will debut a third-gen point in the future, if not in 2016. Given the rather unceremonious end for the Band 2
almost a year to the day of its announcement
, though, we're not counting on it.