Microsoft Band 2 Review
26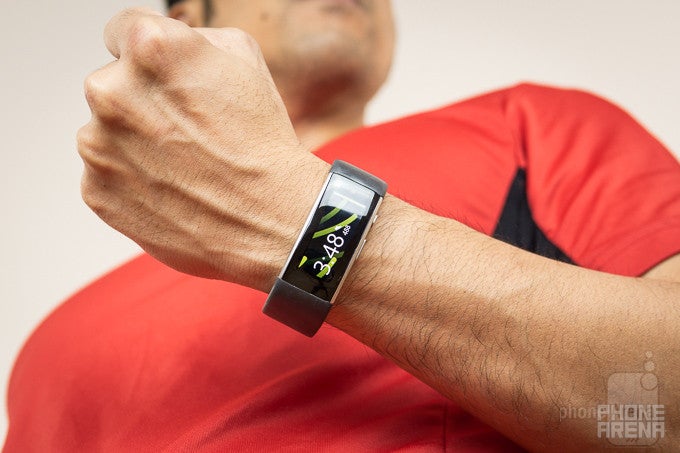 Introduction
When we think about fitness bands, the last thing to come to mind for most folks will probably be Microsoft, but it shouldn't, as the original
Microsoft Band
proved itself in being a Swiss Army Knife of sorts for the segment – attached with an equally comprehensive fitness ecosystem as well. Back for round two, the Microsoft Band 2 aims to squash any of the major complaints about the original model, seeing that it sports a sleeker package and a new display.
Interestingly, though, it's slapped with a slightly higher introductory price of $249.99, up from its predecessor's initial cost of $199.99. That's a hefty offering considering what it's competing against in the space, but let's put it through the paces to see if it can win over that precious real estate on your wrist.
The package contains:
Microsoft Band 2
Magnetic USB cable charger
Get started guide
Warranty information
Design
Streamlined and more ergonomically contoured, the Band 2 looks and feels considerably better.
Wanna know what's most improved about the Band 2? Well, it's none other than its design, which thankfully doesn't look as hulky or gargantuan as last year's model. That's certainly a relief! Although it's sporting the same design language as before, an adjustable rubbery band worn on the wrist, it's comforting to see Microsoft streamlining it considerably – whereby its thickest point is now situated on the clasp. The material employed here is technically thermal plastic elastomer silicone vulcanite (TPSV), which has that rubbery texture feel to it.
In the process of giving it a more uniform body, they've also improved its fit and comfort around our wrist. This time around, it contours our wrist better because the new display here is now curved, offering a better ergonomic shape for it to rest on our wrist. However, if you happen to have that boney hump protruding from your wrist, the Band 2 can sometimes cause a little bit of discomfort because there's very little leeway for it to naturally expand. Despite that, it's still nice knowing that they've trimmed off a lot of the fat off this one.
Much like most other fitness trackers, the Band 2 has some degree of water resistance. As Microsoft puts it, the IP67 certified construction of the Band 2 technically ensures that it's dust resistant and offers protection against temporary immersion in 1 meter of water for up to 30 minutes. In reality, however, Microsoft refrains users wearing the Band while swimming or in the shower. That's unfortunate because we were hoping to see its water-resistance improved, but instead, we still need to be mindful of what occasions to not wear it.
Even with the sleeker design, the Band 2 houses all the components and sensors found with its predecessor – so that includes a 3-axis accelerometer, gyrometer, GPS, ambient light sensor, skin temperature sensor, capacitive sensor, galvanic skin response sensor, and a microphone. Two new additions to note, however, include the new barometer that can measure changes in altitude, which is useful if you're into step climbing, and the UV sensor embedded into the clasp that can measure the amount of ambient UV light. Of course, that's useful for those who have stronger sensitivity to light.
And finally, when it comes to charging the Band 2, Microsoft improves the process by embedding the charging pins into the end of the clasp – where the accompanying magnetic USB charger quickly establishes the connection.
Display
The switch to a curved screen and AMOLED technology is welcome!
The Band 2's notably improved design is attributed to the new curved display it's packing on, which has a footprint of 1.25 x 0.50 inches. The technology is AMOLED and the resolution stands at 320 x 128 pixels, which delivers acceptable details and sharpness that allows us to effortlessly read out messages on its screen. In our experience, the AMOLED panel here delivers a punchier, more robust color selection than the TFT panel used by its predecessor. Don't worry about its visibility outdoors, where AMOLEDs tend to perform poorly, mainly because it emits enough of a potent punch with its brightness.
Not only it is effective is registering touches and swipes, but it's nice to know that it's less prone to scratching this time around – it was a troublesome thing with the original Band. That's because the curved screen is safeguarded by Gorilla Glass 3, and we have to admit, it does a considerably better job at protecting from scratches. And due to its curved nature, it blends in well with the body's uniform contour on our wrist – whereas before, the flat edge hugging our wrist didn't make it all that comfortable to wear.
Recommended Stories