Microsoft: 88% of those who took "Meet your Match" challenge prefer Windows Phone
37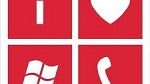 Last month, Microsoft launched its follow-up to "Smoked by Windows Phone" campaign
with "Meet your Match."
Since the beginning of the new initiative, Microsoft conducted more than 75,000 challenges and demos across the US, UK, France and Germany.
Following each demo, Microsoft took a post-challenge survey and according the Ben "the PC Guy" Rudolph, 88% of the respondents thought that "Windows Phone was the better match for them than the phone in their pocket."
Of course, we know even from the "smoked" days that Microsoft heavily leans these events and challenges to play to the strengths of Windows Phone, and even the biggest fans of other platforms can admit there are some cool features to the platform. That is understandable given that this is Microsoft's own show and the company will certainly not show things in a negative light.
However, Rudolph says that things are going so well, that Microsoft is going to widen the distribution of the campaign and says to "get your popcorn ready!" We will admit that there are great features to Windows Phone, but we will also admit it is pretty easy for Microsoft to garner positive responses when the company is also giving a lot of devices away in the process.
Still, we have to give credit to Microsoft for the unrelenting effort for people to see the "third" choice beyond Android and iOS.
source:
Windows Phone Blog