Microsoft's "Meet Your Match" is the follow-up to "Smoked by Windows Phone"
40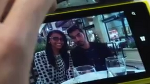 Microsoft's "
Smoked by Windows Phone
" pitted a
Windows Phone model against the Apple iPhone or an Android phone
in a contest (some would say rigged) to see which phone was able to complete a certain task first. At first, Microsoft would hand out
free Windows Phones
to those who lost the challenge, but this was eventually replaced with $100 bills for those who won. The tasks selected seemed designed to favor the specific layout of the Windows Phone model employed and certain participants in the contest said that their Apple iPhone or Android handset did finish the task faster only to be told that they had lost. One
Samsung GALAXY Nexus
user was challenged to come up with up weather in two different cities and although he had the results faster than the Windows Phone model, he was told he lost because both cities on his phone were in California.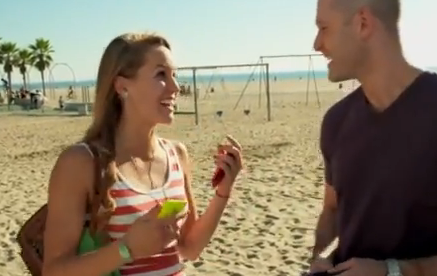 My phone sucks yells this contestant
Regardless of the methodology used in the contest, "
Smoked by Windows Phone
" created some publicity for the OS so Microsoft decided to follow-up with "
Meet Your Match
." While similar to the earlier contest in some ways, the focus now is not so much on which phone can perform a task faster, but instead is all about why a Windows Phone 8 model-in this case the
Nokia Lumia 920
-is a
better match
for the contestant. Take a lot of pictures with your Apple iPhone? The Nokia Lumia 920 takes a better photo. Use your Android to video your kids? The Nokia Lumia 920 does it better, according to Ben Rudolph who once again has hosting duties.
Out of three new ads for "
Meet Your Match,
" there is one that harkens back to the old days when the focus was on speed. It's a great ad for Microsoft because you don't get to see too many people say that their Apple iPhone "
sucks
" on camera.
source: YouTube (
1
), (
2
), (
3
) via
TechCrunch