Mexican Court says Nokia still responsible for faulty Lumia models made under its watch
11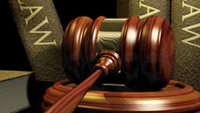 A Mexico City Court ruled on Sunday, that Nokia Mexico is responsible to pay for damages owed to Mexican families who purchased faulty Nokia Lumia handsets. The purchases were made by consumers prior to Microsoft's purchase of Nokia's Devices and Services unit, which included the division responsible for manufacturing Lumia phones. The suit was filed in 2010 by the country's consumer protection agency Profeco, against Nokia Mexico.
The acquisition closed earlier this year
, in April.
The court also said that Nokia Mexico customers who purchased a handset that had given them problems, can still file a claim against the company, even if one has not yet been filled out. Profeco said that Nokia Mexico must replace defective devices, or reimburse the cost of the handset to the purchaser. In addition, the manufacturer is on the hook to pay its customers at least 20% of the costs they incurred due to the faulty handset.
Neither Profeco nor Nokia Mexico would comment on the ruling. Microsoft,
which paid $7.2 billion for the Devices and Services business
belonging to Nokia, was not mentioned at all in the ruling.
source:
Reuters