Experimentation continues: Meizu X2 leaks with a circular back display
3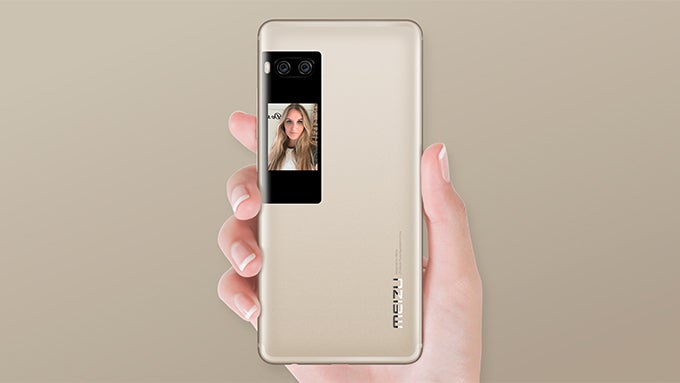 Nowadays, it's pretty hard to differentiate yourself on the oversaturated Android smartphone market. To make their products unique, companies experiment with different gimmicks to various level of success. Samsung has the edge screens, LG has the wide-angle lenses, HTC introduced a new squeeze feature, Sony worked on a 1000 FPS slow motion – you get it.
China-based Meizu is fighting a tough battle in its homeland, where bargain-priced brands are popping up left and right, and established companies like Xiaomi and Huawei are hitting hard. The uniqueness in Meizu's handsets comes from their thin bezels (before it was cool), the unique one-button-does-all approach, which means that the Meizu phones only have a home button, and the elaborate Flyme OS skin which the company lays on top of Android.
Of course, that's not enough, so this year, Meizu introduced a new gizmo — a fully functional AMOLED screen on the back of the latest flagship, the
Meizu Pro 7
. It's a tiny display, granted, and
it's used for specific tasks
— a viewfinder for a back-sided camera selfie, a notifications display when your phone is face down, music controls when the phone's main screen is asleep, and so on. We're still undecided on it — it looks odd and cool at the same time.
Meizu is quick to develop the concept further, it seems. A couple of photos claim to be leaking a new "Meizu X2" device. This one also has a back-mounted mini-screen, but it's a less intrusive, smaller circle, instead of the long rectangle we have on the Meizu Pro 7. We suppose that its features might be a bit different or limited, given the different form factor, but we'll see. Thus far, we've no idea where the supposed Meizu X2 is going to be placed on the tier list and no leaks on any hardware features.
source:
/Leaks