Meizu Blue Charm E goes official: stylish, fast and super affordable
10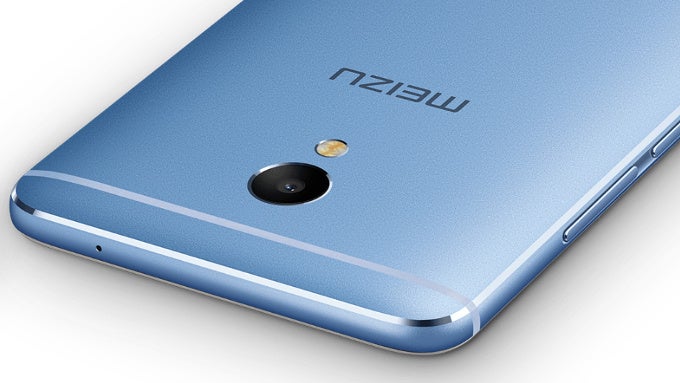 Meizu, one of the rising phone maker superstars of China, has just released its new affordable phone that offers incredible value for the money: the 5.5-inch Meizu Blue Charm E, or Meizu M3E.
A stylish thin metal phone, the Meizu M3E has the refined style and design of a much more expensive phone. Coming in five colors, including a great new blue option, it scores additional points for style. Running the custom Flyme interface on top of Android, the M3E is likely to inherit the smooth performance of its predecessors running the same skin, but also some of the minor troubles and inconsistencies in the UI.
Fast charging and plentiful, 32GB of storage
Still, the advantages clearly outweigh the downsides here: at its sub-$200 price in China, you get a 5.5-inch phone with a 1080 x 1920-pixel IPS LCD display, all running on the Mediatek MT6755 Helio P10 platform, equipped with 3GB of LPDDR3 RAM. The Helio P10 here comes with two quad-core clusters of A53 CPU cores, one clocked higher for maximum performance, and the other running at lower frequencies for battery savings with less intense tasks.
The plentiful 32GB of internal storage also comes as a welcome improvement, especially given the fact that we're dealing with a very affordable phone. iPhones and Moto Gs of this world, take notice. You can also insert microSD cards to expand the provided storage.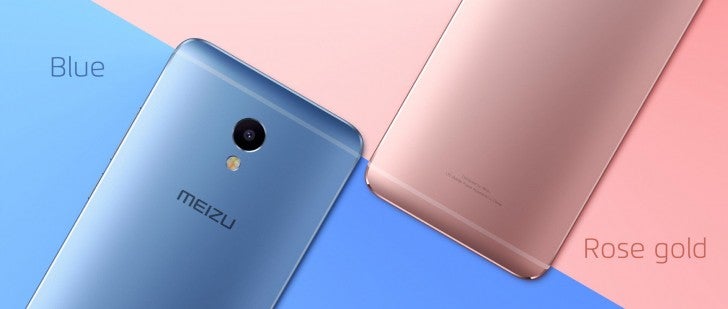 There are two nice touches on the Meizu M3E that are worth a special mention since these features are usually reserved for more expensive devices. The first one is an mTouch fingerprint scanner that is fast and positioned in a convenient position right below the display, and the second one is mCharge that provides a 50% charge in just half an hour and a 90% recharge in a full hour. The phone charges via a USB-C port.
On the back sits a 13-megapixel camera with the Sony IMX258 sensor, a piece of tech commonly used in newer Chinese phones. It features phase-detection tech for faster auto focusing, and on top of the sensor is an f/2.2 lens.
The Meizu Blue Charm E price is set at $196 (1,300 yuan) in China. The release date for the Meizu M3E in China is set for August 14th for those who place a reservation today. Don't expect the Meizu M3E in the United States or in Europe in the near future. As most Meizu phones, the device will likely still be sold via third-party resellers on eBay or other venues, but those offers will come with no local warranty and will likely have a higher price tag than the official MSRP.
Recommended Stories