Meg Whitman calls all-hands webOS meeting
8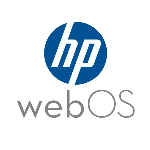 It looks like the wait may be about to end and we'll finally have an answer to the webOS saga. Sources are reporting that HP CEO Meg Whitman has called an all-hands meeting to discuss the fate of the mobile platform.
The news was reported by PreCentral and confirmed by The Verge, HP CEO Meg Whitman has called a meeting for tomorrow to discuss webOS. You may remember that
exactly one month ago
, Whitman said that there would be a decision made concerning the fate of webOS within "three to four weeks".
Whitman has said that webOS would require a significant investment in order to make it successful, and HP has already spent quite a bit on it without showing that it can make the platform successful even with investment. With luck, we'll know tomorrow what the fate will be, and we'll bring it to you.
source:
PreCentral
via
The Verge