HP's Meg Whitman doesn't know what to do with webOS
16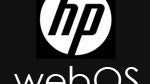 The Verge has released an exclusive report stating that HP's CEO Meg Whitman admitted to HP and Palm employees that she wasn't sure what the future should be for webOS. Apparently, the admission came during a meeting of company employees, and it seems that a decision has yet to be made because HP wants to make a decision on the fate of the PC business first.
Whitman reportedly told her employees that a decision on the fate of webOS will come in the next three to four weeks, but that she was committed to making "the right decision, not the fast decision." Whitman added that the economics of the deal played a big part in the decision, because if HP does commit to webOS, Whitman said it would be a "significant" investment over a number of years. The report also said that if HP does commit to webOS, it would be focusing on tablets because "things get more complicated if you add in phones."
We certainly hope that a decision comes through on this, because we still believe that there is value to be had in webOS given the right handling. Whitman also said that if HP doesn't invest in webOS, there may be "another way to create that ecosystem." We're not sure exactly what that means, but it does seem to show a willingness for HP to be in mobile hardware. Perhaps it's a hint at adopting a licensed mobile OS like Android or Windows Phone?