Meet the creative minds that brought us the Samsung Galaxy S5, Galaxy Gear 2, and Gear Fit
14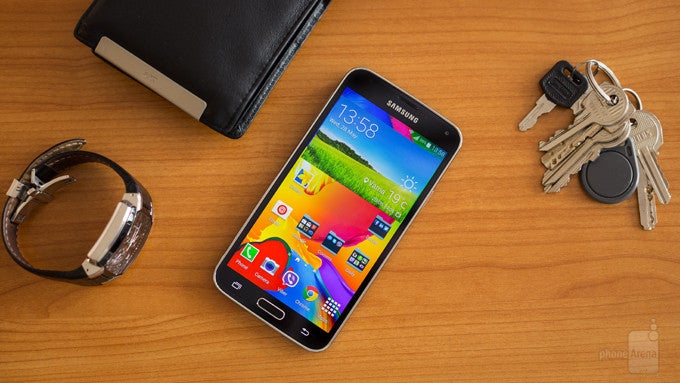 Advertorial by Samsung: The opinions expressed in this story may not reflect the positions of PhoneArena!
Dedicated designers, planners and engineers are at the heart of Samsung's evolutionary devices. Each and every one of them is personally committed to driving innovation around the most important and impactful everyday features and take a key part in the process of figuring out how to bring aspirational technology into reality. Few people realize the tremendous amounts of planning, collaboration and creativity that go into designing a new smart device. Samsung, as a respected leader in the tech industry, has gathered its own team of highly creative designers, and with this post, we'd like to introduce you to three key figures: Dong Hun Kim, who was involved in the design direction of the Galaxy S5, JunYong Song, who helped develop Samsung's wearable devices, including Galaxy Gear and Gear 2, and Jaewoong Choi, who worked on designing the Gear Fit. These three senior designers share the common goal of making the best product available to their consumers with the end goal of creating products and experiences that users want to use confidently every day.
Dong Hun Kim
Senior Designer in the Product Design Group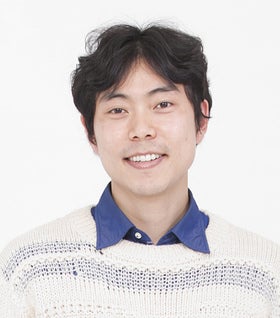 "We design with a focus on touch."
With previous experience in designing vehicles, Dong Hun joined Samsung as an experienced designer four years ago. He was involved in ID design for the Galaxy S5. Dong Hun's team conducted a lot of initial research to determine if certain designs were even possible given the large scales of production flagships must undergo. "We tried to deliver the most comfortable experience to the users. With Galaxy S5's ergonomic design, we considered all the factors, such as grip and tactile feeling, as well as mass production, durability tests, quality assurance."
In the past, Dong Hun's team would focus on the color and gloss for the battery cover design. For the Galaxy S5, they considered the feel of the device, keeping in mind that mobile devices are one of the most frequently held objects in people's hands.
His team also approached the Galaxy S5 as a daily fashion accessory during the conceptualization stage. They researched evolving trends of items used by people on a daily basis, from fashion to architecture to lighting to automotive. "We also acquired insights from a diverse set of accessories, like jewelry, premium watches and leather bags," explains Dong Hun. "The shape and feel of the battery cover on the Galaxy S5 was inspired by leather goods. If you look at the trends for leather designs, we see bold patterns and gloss. We were inspired by these trends and worked on the design based on this
insight
."
JunYong Song
Senior Designer in Product Design Group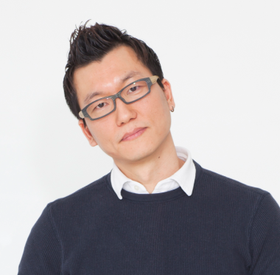 "Wearable products like the Galaxy Gear were only used in movies 5-6 years ago. Now they are a reality. The possibilities are endless."
JunYong wanted to be a designer since he was in middle school. He joined Samsung in 2004 and was firstly involved in the early conceptualization of smartphones. Now, he is designing new wearable devices, such as the Galaxy Gear and Gear 2. Galaxy Gear was a particularly interesting project for JunYong because the design team needed to come up with a fresh concept for Samsung's completely new category of wearables. The team continuously discussed and collaborated with other teams in order to build a design foundation. The design is particularly important because it is the first impression a consumer has of a new device. JunYong's team had to put a lot of thought into what kind of benefits consumers would gain from the device.
Design development is a collaborative process across various teams, and opinions can often vary. "Designers may want to take one direction, whereas engineers may feel differently," explains JunYong. "Sometimes these different opinions lead to conflicts, and it can be a challenge staying true to my initial design concept while taking the needs of other teams into consideration at the same time. In the end, however, each team shares a common goal of making the best product possible."
JunYong loves thinking about the different kinds of products he hopes to design in the future. "I get inspired by watching movies and imagining," he says. "Wearable products like the Galaxy Gear were products of the future only shown in movies 5-6 years ago, and now this technology has become a reality. The possibilities are endless."
Jaewoong Choi
Senior Designer in the UX Innovation Group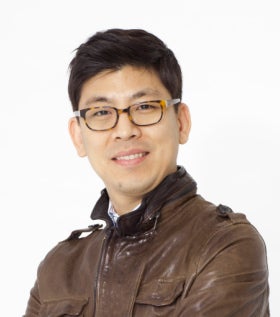 "We really wanted to make a wearable product that users could wear confidently every day."
Jaewoong is a senior designer focused on the Gear Fit and has worked at Samsung for seven years. To come up with the design concept for Gear Fit, he studied the market to understand what users really wanted from a wearable device. Based on numerous tests and market insights, his team planned a product in the form of a sleek wristband with a curved LCD. "We were very focused on simplifying functions for the Gear Fit," says Jaewoong. "We really wanted to make a wearable product that the users could wear confidently every day without any hesitation."
His team also tested many different versions of the device to find one that would fit comfortably on any wrist. "Initially, the team felt that the Gear Fit would look best if the curvature was small, but then those with thicker wrists felt uncomfortable." Jaewoong's team tested more than 100 different mock-ups and adjustments of the Gear Fit's design before a final decision on the size was made.
Jaewoong loves the collaborative nature of his team and believes that this cooperative mentality is what enables their team to come up with great products that work for all types of consumers. "There are many designers with diverse backgrounds at Samsung, and because of that various strong points can be converged. All of the designers help each other, learn from each other, and motivate one another."