MediaTek unveils Pump Express 3.0: a Qualcomm QuickCharge alternative that will get 0% to 70% battery in 20 minutes
18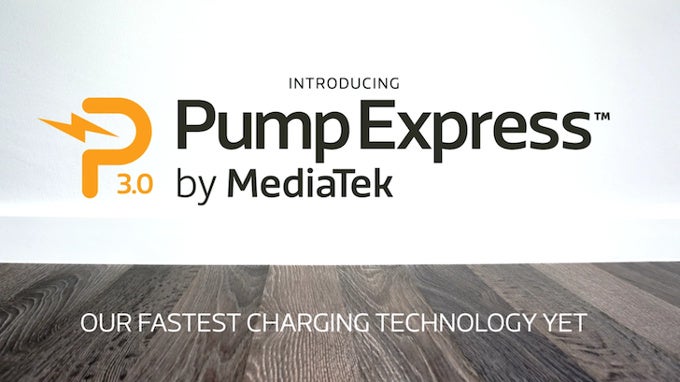 High-end smartphones have their appeal not only because of their computing superpowers, but also due to the little features that make a big difference in daily life. One such feature reserved to Qualcomm Snapdragon has been the QuickCharge technology that allows you to plug in your phone and get its battery recharged much faster.
This has also been one of the key advantages of Snapdragon phones over more affordable phones out of China that have MediaTek system chips. MediaTek chips are fairly fast, but they lack a similar fast charging technology.
This will change in the future, as MediaTek today unveils Pump Express 3.0, a new feature that will come with select MediaTek-based devices that will allow faster battery recharges.
Here is a quick break-down of the Pump Express 3.0 specs: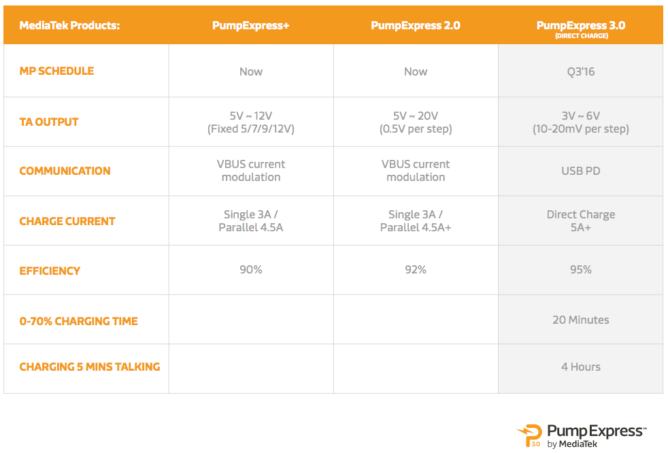 Most notable is the promise for a recharge from 0% to 70% in just 20 minutes. Let us remind you that batteries recharge at exponentially slower times for the last few percentage points, so the actual charge to a 100% will probably take at least double those 20 minutes (likely, more). Still, this is an advancement that will give quite a lot of freedom to MediaTek phone owners.
Pump Express 3.0 is expected to come with Helio P20-equipped phones by the end of 2016. It's also notable that this tech works with the new USB-C charging port, which is awesome.