Mass Effect Infiltrator lands on Android's Google Play
14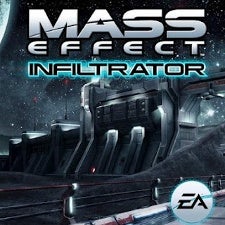 Mass Effect: Infiltrator
by EA, one of the best looking third-person shooters on mobile, is now available on Android. It's closely related to Mass Effect 3, and actually it'd be better if you play this first as this will affect the storyline in ME3. Here you play the Infiltrator, with all your achievements recorded to Galaxy at War, and you'd accordingly get new skills and you'd arrive at a totally different ending at Mass Effect 3.
Mass Effect Infiltrator for Android works on both smartphones and tablets, but it's a hefty download at 450MB, so you'd better make sure you're connected to a Wi-Fi network, or you can see a big chunk of your monthly data disappear quickly.
One thing that differs from iOS though is the price tag. At $6.99, the Android version is more expensive for no logical reason. On the iPhone and iPad, the game costs only $4.99, and it seems like it's exactly the same game.
Before you head into the action and download the game below, we'd also like to note how quickly more polished games start arriving on Android recently. We've even seen some of the most anticipated titles like Sonic 4: Episode II arrive exclusively on Google's platform first. Good news for Android fans out there.