Management changes at Google Wallet are afoot
4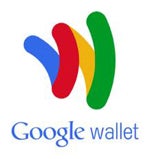 Google Wallet launched
a couple months ago
, but it hasn't made much of an impact on consumer shopping so far. It's early days yet for mobile payments, but things seem to be hopping in the management team lately. Last week Google's VP of commerce, Stephanie Tilenius, was moved into an international role, causing Osama Bedier, VP of Payments, to step in to lead Google Wallet. And now, according to a report on All Things D, Vikas Gupta, Google's head of consumer payments has resigned.
Are the moves related? Google isn't saying naturally; a Google spokesman would only confirm Gupta's departure, adding that they wish him well. Gupta came on board when Google purchased his company, Social Gold, which was rolled into customer payment options in the Android Market and Google+ games.
Coincidences can and do happen in the corporate world, but perhaps there was something more to it - one could speculate that either Gupta felt he had been passed over for a role he deserved after Tilenius's departure, or else he may have felt dissatisfied with the direction he thought Google Wallet would take with Bedier taking on a more important role.
It's unlikely that we'll ever know for sure, but Gupta had a proven product track record, and his code still powers millions of purchases each week for Google. Whether this will impact Wallet, is part of a larger reorganization of the division, or is simply a blip on the radar remains to be seen.
source: AllThingsD
1
,
2