Man strangles girlfriend to death using phone charger
5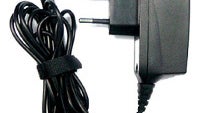 An Indian love story gone terribly wrong is in short what happened between 35-year-old Nilesh Sathve and his 27-year-old girlfriend. It should have surely gone unnoticed if it was for one tiny detail: the girl was most probably
strangled to death with the cable from a cell phone charger
. The couple had been dating for a year and a half, but there was one problem – Sathve was married with two kids.
That was the exact issue that sparkled the whole story: "Monica and Sathve were introduced to each other by a common friend. They worked together in placement service business. It is not yet known whether Monica or her mother knew about Sathve's marriage. Prima facie, we think Monica was murdered either because she came to know about his marriage or she was forcing him to get married to her soon," the police said.
But the insanity that followed is beyond comment. The police commented: "We found the mobile charger at the spot but her two mobile phones were missing from the spot." Would this have happened if the
cell phone charger wire wasn't there
? Or if we were in the era of
wireless charging
? We don't know the answer to that question, but finally it's not the tools that matter, but how and why we use them. And that's just one more reminder that at the end of the day technology is just a tool we should use wisely.
source:
Hindustan Times
via
IntoMobile
Recommended Stories