Man sentenced to four years in prison for committing $1 million in cellphone fraud
6
Edwin Fana has plenty of real life experience at the age of 37. In 2009, he was the president and CEO of a company called
Super Telecom
. Earlier this year, he received a degree in technology. But now, Fana is going be sitting in prison for four years after admitting that he committed $1 million in cellphone fraud while running Super Telecom. In August he pleaded guilty to one count of conspiracy to commit wire fraud, one count to access device fraud, one count of wire fraud and one count of aggravated identity theft. This past Thursday, he received his sentence.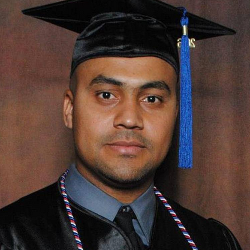 Edwin Fana received his technology degree this year, but is heading to prison for four years
Operating out of his home in Miami Gardens, Florida, Fana had his co-conspirators place international calls to his home from where he would route them using illegally programmed cellphones. To help with the scheme, Fana incorporated Super Telecom in 2009. By reprogramming as many as 88 handsets at his home, Fana would arrange to have his company collect revenue from the fraudulent calls without paying the cellular carriers that provided the actual connections. The calls would be made to countries like Cuba, Jamaica and the Dominican Republic.
The conspirators ended up sharing at least $1,095,600 of illicit revenue generated by the scheme. Everything came crashing down in October 2012 when Fana's home was raided by the FBI.
"The cellular telephone carrier for the account whose information had been re-programmed into each cellular telephone would connect the call to its international destination, mistakenly believing that it had been placed by one of its legitimate customers. In doing so, the cellular telephone carrier would incur the expenses of completing the calls. However, because the calls were not actually made by their customers, the carriers generally did not require the customers to pay for the calls, and thus the carriers were not compensated for the service they provided. The conspirators would share amongst themselves payments received by the telecommunications service providers whose calls they routed without having to pay the costs of completing the routed calls."-Plea agreement
source:
MiamiHerald