Major U.S. carriers put an end to premium text messages
7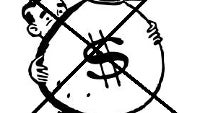 https://www.phonearena.com/Acknowledging that they had become instruments used to commit fraud and rip off their customers, the four major U.S. carriers announced on Thursday that they will no longer charge for premium texts. These are text messages that charge the sender for sending the message and is one of a number of unauthorized third party services known as cramming.
Vermont's attorney general Bill Sorrell praised T-Mobile, Sprint and AT&T for the move. While Verizon was not part of the Vermont announcement, it too is following the other carriers. It should be noted that this new policy will not affect premium text messages for charitable organizations while T-Mobile and Verizon will continue to allow them for political campaigns. Sprint has not yet commented on its plans. And in case you were worried, this also has nothing to do with texting votes to reality shows like
American Idol
, the
X Factor
or
The Voice
.
The premium texts are part of one of the most costly malware scams. In this fraud, malware infects a phone which causes it to send out premium texts to a number set up in advance by the crooks. So many people don't understand their cell bill that in many cases a premium text charge goes unchallenged by the consumer who just pays it. Not charging a customer for sending premium texts is a quick way to end this scam.
"While [premium text] has some benefits, like charitable giving, it is also a major contributor to the current mobile cramming problem. We are pleased that AT&T, Sprint and T-Mobile have decided to stop the flow of money from the pockets of ordinary people to the bank accounts of scam artists. We're hopeful the other carriers will soon follow their lead."
-Bill Sorrell, Attorney General, Vermonth
"While we don't agree with all of the attorney general's allegations, we respect his efforts in this area. Verizon had previously decided to exit the premium messaging business because of these changes as well as recent allegations that third parties have engaged in improper conduct in providing premium messaging services to our customers. We are in the process of winding down our premium messaging business."
-William Petersen, Verizon general counsel
source: AllThingsD