Mailbox app for iPhone is now available, waitlist is about 380,000 people long
5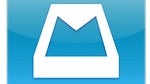 This email client for the iPhone has generated so much hype, that
Orchestra had to build a waitlist
for fear of crashing their infrastructure from the demand the company was seeing.
Mailbox launched Thursday and users that downloaded the app now only need to wait while the service scales up to accommodate the estimated
380,000 people on the growing waitlist.
The back end of the app lives in the cloud, and the servers are sourced from Amazon Web Services, so it would stand to think that the waitlist will move pretty quickly given how it is generally accepted that AWS is very reliable. Having said that, Amazon Web Services also provides service to Netflix, so we can appreciate a cautious approach as well.
When Orchestra released their video about Mailbox, it attracted more than 1 million views very quickly. That caused the development team to rethink its plan. Originally, the app was going to cost $3, which people were most certainly willing to pay. However, Orchestra opted to make the app free and scale the user base so the system could be monitored as the load increased. The goal being to ensure that the reliability of email keeps on being reliable.
Even on the day of the launch, the team found an issue with sockets which would have most certainly crashed the whole party, so they are confident they made the right choice to load the service in a controlled fashion.
Right now, Mailbox will work with Gmail only, but other platforms will be supported as the growing pains are managed. Check out the images and video below and you can see why this client is so highly anticipated. If Mailbox interests you, download it from
iTunes here
, and then sign up for your place in line…number 380,000 plus
1
.
via:
Venture Beat