U.S. regulators could approve the T-Mobile-Sprint merger thanks to MVNOs owned by cable firms
3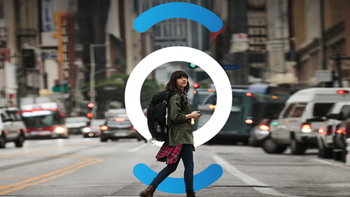 The FCC has 180 days from the time the deal is filed with the agency, to say "yay" or "nay." But
last month it put a stop on the clock
, arguing that it needs more time to evaluate the transaction. Both agencies are concerned that if the deal goes through leaving three major stateside carriers, U.S. consumers will be harmed by having one fewer wireless operator to choose from.
But it turns out that even if Sprint becomes part of the New T-Mobile, mobile device owners in the states have plenty of choices. Cable companies like Comcast and Charter offer MVNOs like Xfinity Mobile and Spectrum Mobile respectively. Both price their unlimited data plans at $45 month, or offer data by the gig for $12-$14/GB. Last week, the FCC asked Comcast and Charter for more information about their MVNOs, which could be a sign that the regulatory agency considers these firms to be competitors to a merged T-Mobile-Sprint.

Comcast is the largest cable provider in the country, and has signed up 780,000 subscribers for Xfinity Mobile. The latter uses Verizon for cellular connectivity along with 19 million Xfinity Wi-Fi hotspots. Charter is the second largest cable firm in the U.S., and its MVNO also depends on service from Verizon.
In a filing related to the merger proposal, T-Mobile said that the desire by Comcast and Charter to enter the business of providing wireless service reveals "the intensity of current competition in the sector." On the other hand, Gene Kimmelman, who is president of the Public Knowledge policy group, says that Comcast is not selling Xfinity Mobile to anyone who is not a Comcast video or broadband customer. He says that since Comcast is only marketing Xfinity Mobile to those subscribing to its other services, the MVNO is not really a competitive choice to the 80 million households that T-Mobile and Sprint fight for. Kimmelman is saying that Xfinity Mobile is not really bringing more competition to the industry.
While T-Mobile and Sprint say that their merger could prevent Verizon and AT&T from hiking their prices, those opposed to the deal say that if T-Mobile and Sprint merge, prices in the industry will rise and innovation will start to slow. T-Mobile, at present, is the most innovative company in the business.
The FCC and FTC have plenty of data they can use to help them decide whether or not to allow the merger to go through. Both T-Mobile and Sprint expect the merger to close in the first quarter of next year.