MTA publishes renders of what the Grand Central Apple Store will look like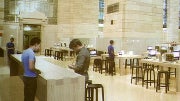 Apple reportedly paid $5 million to evac the current tenants - the Metrazur restaurant - out of the east balcony prematurely, and will be paying $1.1 million in rent annually, which is probably a small price for such a prominent location.
Metrazur's lease was locked for another eight years, but the Metropolitan Transit Authority was only getting $263 997 from the owner Charlie Palmer in rent. In addition, the Grand Central Apple Store will be occupying a currently vacant balcony in the iconic New York structure.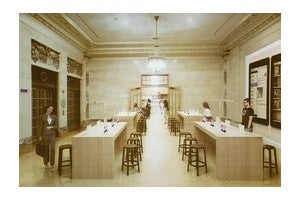 The repurposing of the premises should begin very soon, and
be over in four months
, just in time for the holiday shopping season, which is probably Apple's goal all along.
The fact that MTA's Real Estate Director Jeffrey Rosen announced both the Grand Central Apple Store and a new Shake Shack burger franchise in one presentation was funny, but not as much as the comments from two board members.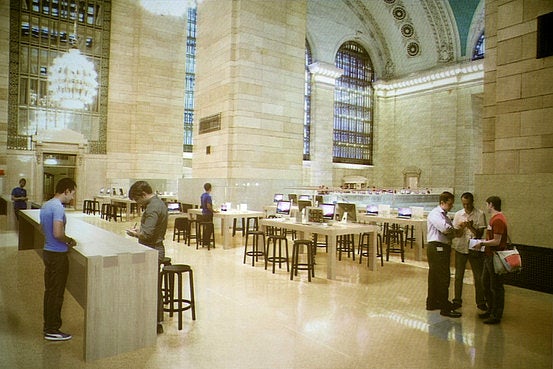 Rosen said: "
I can't imagine why any kid in Westchester would want to do anything other than go into Grand Central and shop at Apple and eat at Shake Shack
".
At the same time Pat Foye, board member from Nassau County was concerned how this will reflect on visitors of the less-glitzy Penn Station - "
Kids from Long Island and Jersey can take the 1 and 2 and then the shuttle
", he said, for Apple gadgets and Shake Shack burgers.
Board member Mitchell Pally from Suffolk added: "
It makes the Penn Station customers no longer second-class citizens. It makes them third-class citizens
", while Foye concluded wisely: "
This creates not only a digital, but a cheeseburger divide, between the two.
"
You can't make this stuff up, iPhones and cheeseburgers are obviously all the kids need these days, if you ask the MTA board members.
source:
WSJ