MS-DOS returns, this time in mobile!
7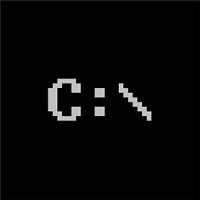 This one is another fun April Fool's endeavor, but it is also something you can play around with too, as Microsoft not only brings MS-DOS back to life, but also has an emulator to use the good old fashioned C:\-prompt on your Windows Phone.
Who needs Live Tiles or Toast Notifications? Who needs notifications at all? Harken back the good old days of the black-and-white (or green-and-black for some of us) 13-inch monitors resting next to or atop a large box with a full 5.25-inch floppy drive and a 386Hz processor.
It's all in good fun, but honestly, if you want to share in the humor, Microsoft has been quite accommodating, offering up MS-DOS Mobile emulator in the Windows Phone store. Check out the source link to get yours and enjoy. We messed around with it on one of our Lumia 1520s and it is a hoot, the ASCII camera is great.
source:
Windows Phone MS-DOS