Lowe's to give 42,000 Apple iPhone 4 handsets to employees
30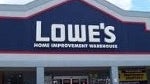 Home improvement chain Lowe's plans on
giving 42,000 Apple iPhone 4 handsets to employees
. According to Bloomberg, the phones initially, will be used to retrieve data. For example, the phone will be helpful for employees needing to scan a bar code, check product information, view how-to videos or even to connect to lowes.com. Company CIO Mike Brown says that eventually other functions will be added like the ability to make phone calls, send and receive e-mails and text. Also, credit and debit card purchases will also be handled by the iPhone in the future in order to keep traffic down at the registers, which happens to be the same reason that Apple Store employees are outfitted with iPod touches equipped with special software.
According to Brown, each store will receive about 25 Apple iPhone 4 handsets as the company plans on spending a record amount for Lowe's on technology in the fiscal year ending in January. Lowe's has added Wi-Fi hotspots, increased the bandwidth at locations, and is making more of its stock available online. 72,000 computer screens are being replaced with flat-screen displays.
Lowe's is in fierce competition with Home Depot in the home improvement area of the retail market. The latter
gave out Motorola handheld devices to its workers last year
so that they could spend more time helping customers and less time working away from them. Despite adding the Apple iPhone 4 handsets and all of the other improvements, Tim Hoyle, research director forHaverford Investments, says that Home Depot is well ahead of Lowe's and anyone who thinks that they can catch up to them is naive.
source:
Bloomberg
via
electronista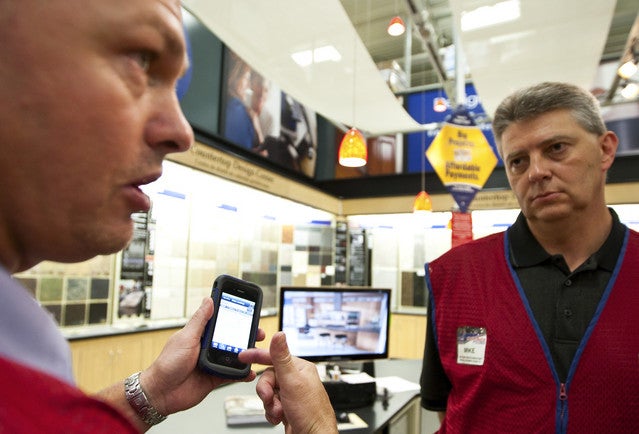 Lowe's is giving employees an Apple iPhone 4 to streamline customer interaction