Lower priced Oppo Find 7a outscores Oppo Find 7 on benchmark graphics test
42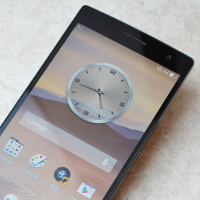 Last week, we told you about
the unveiling of two variants of Oppo's high-end Android device
. The
Oppo Find 7
has a 1440 x 2560 QHD resolution on its 5.5 inch display on its 5.5 inch screen, while the Oppo Find 7a has a 1080 x 1920 FHD resolution on the same sized screen. There are some other differences between the two variants. For example, the Find 7 is powered by a quad-core 2.5GHz Snapdragon 801 CPU and the Find 7a is equipped with a quad-core 2.3GHz Snapdragon 801. The pricier model has 3GB of RAM and a 3000mAh cell, while the lower cost variant features 2GB of RAM and a 2800mAh battery.
Despite what would seem to be an
edge
for the Oppo Find 7, on the Basemark benchmark test, the latter scored lower than the Find 7a. The Find 7 scored 59.61 compared to the 61.19 for the Find 7a. One theory is that the lower number of pixels needing to be powered up on the latter model works in its favor on Basemark, which tests graphics for gaming capabilities on smartphones.
Also, looking at a photo taken by the rear camera on each device, it would seem that the rear camera on the Oppo Find 7a offers brighter and better color reproduction than the one on the Find 7, which seems to produce a blue tint with its pictures. If this is a persistent problem with the camera, let's hope it can be corrected by a firmware update. After all, who wants to waste the otherwise drool-producing numbers associated with the Oppo Find 7.
Oppo Find 7a scores higher on the Basemark benchmark test than the Oppo Find 7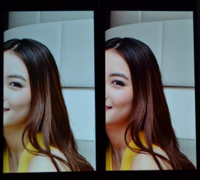 source:
ePrice
via
GforGames
,
GSMArena