London's mayor claims the city will be 5G-enabled by the end of the decade
13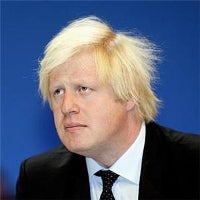 Although no clear specifications for 5G networks exist just yet, the mayor of London, Boris Johnson, promised that the capital will have its own 5G mobile network by the end of 2020. London will build its 5G network in collaboration with the University of Surrey, as the latter is in the process of building a 5G Innovation Center. That being said, 5G is still a developing, conceptual network standard and neither its exact data transfer speeds, nor its working frequencies have been defined yet. All we know is that it will reach mind-bogging speeds, probably up to 10Gbps - hundreds (and even thousands) of times faster than existing 4G networks.
The mayor's main argument is that London is already the "
tech capital of Europe
" and rolling out a 5G network before everybody else on the continent will further cement the leading position of UK's capital. Johnson unveiled his plans about improving the infrastructure of London this week, and the 5G network is one of the key aspects of his roadmap.
"London is earning a reputation for being the tech capital of Europe and that is why we need to ensure every Londoner is able to access the very best digital connectivity. Rapidly improving the connectivity of this great city is a key part of the Infrastructure Plan for London,"
Boris Johnson said.
As we revealed more than two months ago, some major manufacturers and carriers, such as Samsung, Nokia, NTT DocoMo, NEC, and others, are already
collaborating between each other on the development of 5G networks
. The results of said tests will be used by regulatory institutions, which will then define the 5G standards. Thus, mayor Johnson's extremely optimistic promises might be ahead of their time.
source:
The Telegraph
via
Engadget