Living with the Apple iPhone 6 camera: are 8 megapixels enough? (part 4)
82
This article may contain personal views and opinion from the author.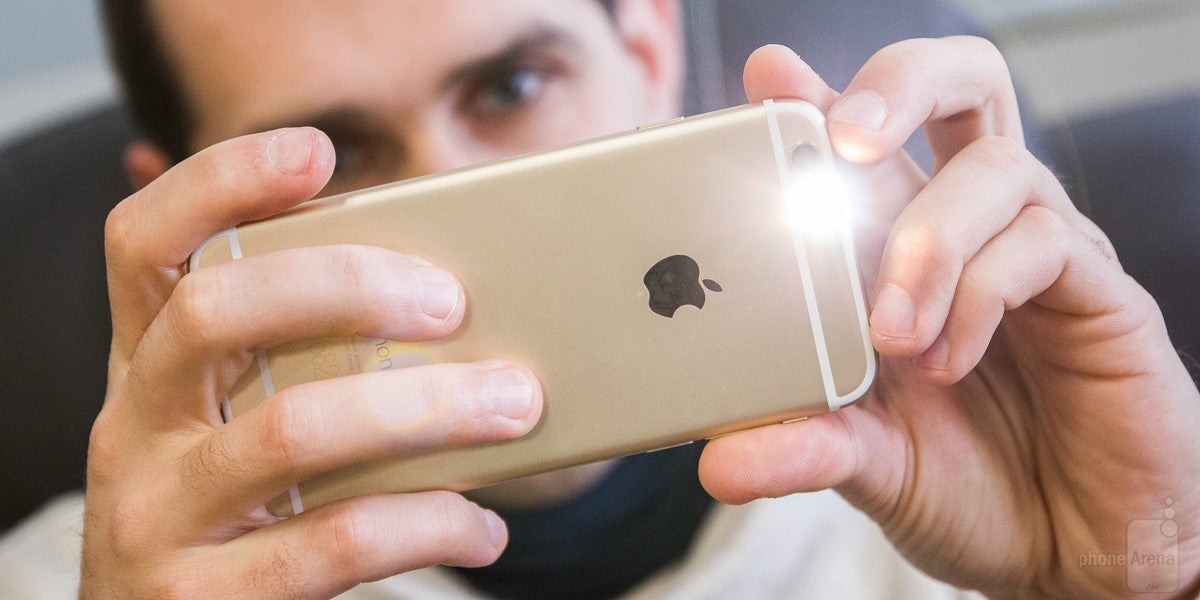 It's no longer a secret - smartphones have become the world's most popular camera, and the Apple iPhone has a special place among them. Equipped with an 8-megapixel iSight camera with dual LED flash on its back, and a 1.2-megapixel selfie cam, no one can say that the iPhone 6 has the most megapixels, the larger sensor, or the widest aperture. Still, it has become the benchmark for smartphone cameras as evidenced by the countless companies that copy Apple's approach to the camera interface and experience.
Why do so many people, including professional photographers, share a passion for the camera in the iPhone 6? Is there a logical reason or is it just unconditional love for the Apple brand, as nay-sayers claim?
This is the final chapter of my personal one-month deep exploration of the hidden avenues of Apple's latest and greatest, and this time I focus solely on the camera and imaging experience. The iPhone 6, however, does not exist in a vacuum, and I will also share my impressions of how it feels to use it against its rivals. First, though, let's look at camera specs and how much they really matter.


Camera specs: what is it that really matters?
Apple has equipped the iPhone 6 with an 8-megapixel main camera. That's less than the 13-megapixel shooter on the LG G3, less than the 16-megapixel cameras on the Samsung Galaxy S5 and Galaxy Note 4, and it's much less than the 20-megapixel cameras on Sony's Xperia Z3 and earlier flagships. Does this make the iPhone 6 an inferior camera? Some may shout out a confident 'yes' - in the general case, having less megapixels translates into less fine detail into images, but detail is just one aspect of an image, and arguably, one of the less important ones (unless we're speaking about landscape images that professional photographers capture and use for gigantic prints). If you want a proof, just look at our camera comparisons and polls where the 20-megapixel Xperia Z3 consistently loses to cameras with much less megapixels.
Megapixels are not the end-all be-all characteristic of camera quality
It's important to understand that Apple is not just saving money by not including a camera with a higher megapixel count, but - just like with its decision to use a dual-core chip rather than fall for the octa-core trend - the 8-megapixel resolution of the iSight camera is a conscious and rational decision. Camera theory is a complicated matter, but one generally accepted rule is that pixel size does matter in many occasions. Apple makes a point that its camera features 'large 1.5-micron pixels', and that's an important distinction from all the rest smartphone makers that use much smaller, 1.1-micron pixels (save for HTC at the moment). There are some physical limitations related to pixel size, and most importantly when a camera packs a lot of pixels on a small sensor it becomes very susceptible to the negative effects of diffraction. We have also seen cameras with high megapixel count generally perform less than ideal in low-light.
The takeaway from all this is not that 8 megapixels of resolution is the end-all be-all of smartphone cameras, but that looking at resolution tells you very little about the actual quality of the images that has much more to do with the way the camera exposes, captures colors, the easy of use so that a skilled photographer can frame and shoot quickly, and not miss the magic of the moment that great photos are all about.
Apple's 8-megapixel iSight camera experience: the fast and furious

The most striking feature about the camera in the iPhone 6 is just how fast and straightforward it is to shoot with it. Apple's camera app has no menus and no complications: just point and shoot. With iOS 8 you can now adjust the exposure of the image by just tapping on the screen and swiping up or down. It is this kind of simplicity and user-friendliness that seems to escape many other phone makers: this simple mechanism for adjusting exposure is nowhere to be found in rivals, and it's a fairly essential way to control the looks of an image.




The iPhone 6 is also the fastest smartphone camera in existence, period. You have the quick start shortcut from the lockscreen (swipe up from the right-most corner) that takes you directly in the camera app, and snapping images on the iPhone 6 is some 30% faster than doing so on its rival Note 4. Taking an HDR pic is practically as fast as taking a regular image, which minimizes the ghosting effect often observed in HDRs.



iOS 8 opens the door to full access to the iPhone's camera controls for third-party apps. What this means is that now you have DSLR-like level of control of the shooting experience - you can control ISO, shutter speed, white balance, and separately control exposure and focus in a very intuitive way. If you want that level of control (you don't have these options in the stock app), my favorite application is ProCamera 8 that offers solid, crash-free performance, all of the afore-mentioned options and then some more, including a histogram, a tilt meter, and the capability to use it to record video.



Panorama
The new iPhone 6 is capable of recording panoramas with impressive detail of up to 43 megapixels. Panorama shots on the iPhone 6 turn out great - stitching is hard to notice, as the image looks seamless, and exposure is fairly well adjusted throughout panoramic images. I have tested many other flagship phones, and it's frustrating how many high-end phones neglect this option - the Sony Xperia Z series do a horrid job with panoramas, and the LG G3 also does not shine in this mode, if you're looking for examples. Just as in image quality, it seems that Samsung is the most serious rival to Apple, as the Note 4 and Galaxy S5 shoot excellent high-resolution panoramas as well.

Video: unlocking maximum bit-rates
The iPhone 6 records videos at 1080p and either 30 fps or 60 fps, and the recordings turn out of very good quality, but when you compare it to many Android devices, you can see one feature missing - Apple's darling is not capable of recording 4K videos (it is not physically capable as 4K video requires a slightly higher-resolution sensor). While some may argue that 4K monitors are not all that common yet, the
advantages of 4K video in regards to chroma sub-sampling
alone are a fairly convincing reason in favor of 4K video, even when you watch it on a display with a lower resolution.
If you want to unlock the full potential of the iPhone 6 camera, though, you would need to go to a third party app to records at a higher bit-rate, and get some impressive footage. My favorite app for video recording is MoviePro, a $4.99 application that allows you to get full control over zoom speeds and unlock higher bitrates for the camera. It brings an all-manual video ride that will allow enthusiast smartphone videographers to record 3K (3072x1728) video at 120 Mbps bit rate on the iPhone 6 & 6+.
Apple also has a few awesome video modes that I like using a lot: slow motion and time lapse. Take a look at a few samples recorded with these modes on the iPhone 6 right below.
This concludes my four-week exploration of the Apple iPhone 6. I will summarize my thoughts in a full-featured Apple iPhone 6 long-term review, so stay tuned.