Liveblog: HTC One (2014) announcement event
81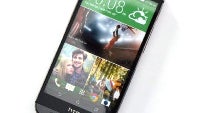 Now that
Samsung
and
Sony
have unveiled their 2014 flagships (at least for the first half of the year), it's time for Taiwan-based HTC to lift the veil off its next big thing - the
HTC One M8
.
The company hasn't tried to hide the fact that it's going to announce the successor to last-year's One at the press event that it's hosting today. Quite the contrary - it's been teasing us for quite a while now, openly stating that its new top smartphone is going to materialize today. Well, we're now just hours from experiencing the HTC One 2014 introduction, and we can't help but hope that HTC will launch something that will be able to go head to head with the heavy-hitters that have already been announced this year.
Naturally, due to the
plethora of leaks
that we've seen thus far, we already have a pretty good idea of what to expect from the all new HTC One - a beautiful aluminum body, a slightly larger screen, a duo of cameras on the back side, as well as a newer Snapdragon chipset are all features that should make it into the final product.
Welcome to our liveblog of the HTC One (2014) announcement! Keep your eyes on the updates below, if you want to be aware of everything that takes place at the event.
EVENT START TIME: 11 AM ET | 10 AM CT | 9 AM MT | 8 AM PT | 3 PM GMT | 4 PM CET