Liveblog: Facebook's new "Home" on Android announcement
24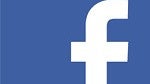 After a couple years of rumors, we will see what may be a culmination of all the conjecture over the "Facebook phone." We have been sharing musings over a rumored phone since at least early 2011. HTC has tipped into the mix with a couple Facebook-centric devices during that time, but since then, all we have been left with have been more rumors or innuendo about whatever plans Facebook might, or might not have. Now, it looks like we will see something that will bring Facebook to a new front on the world's most popular mobile operating system.
Last week, the press invitations went out to
"come see our new home on Android."
PhoneArena.com is here at Facebook's offices in Menlo Park, California to bring you the play-by-play of the announcement as it unfolds.
Once the presentation is over, keep checking in with PhoneArena.com as we will provide up-close photos and hands-on of the anticipated hardware featuring the new Facebook Home.
In the meantime, keep your browser pointed right here as we cover the event live! The Facebook event is scheduled to begin at 10:00am PT | 12:00 Noon CT | 1:00pm ET | 5:00pm GMT!