Link Bubble is like Chatheads, but for web pages; aims to be a web browsing companion
3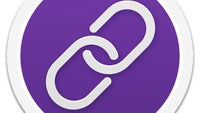 When was the last time you gave an alternative Android web browser a test drive? If it has been a while and you're looking for something fresh, you might want to try Link Bubble. It is a new, unique web browser that has probably been inspired by the way Facebook Messenger's Chatheads work. Only instead of a conversation, there's a web page at the bubble that pops up.
Link bubbles appear when you tap on a link, be it in your Facebook or Twitter feed, in your email client, or in any other app where links to web pages are available. Then comes the clever part – Link Bubble loads the page in the background, thus allowing you to continue interacting with the original app. That's potentially better than having to idly watch as the page gets rendered. In fact, Link Bubble has a built-in timer showing how many minutes and seconds of your precious time the app has saved you.
Another cool thing about Link Bubble is that it handles gracefully links that redirect to other apps. So if, let's say, there's an Instagram link on your Twitter feed and you click it, Link Bubble will take you straight to the corresponding app. It does not need to open a new browser window to get you there.
Yet oddly, there are some weird things about Link Bubble as well. For example, it doesn't seem to be made to replace your current browser as there isn't a URL bar for typing web addresses. Instead, the app serves as more of a companion browser which prompts you to switch to Chrome if needed. This might explain why there isn't a bookmarks list either. On the bright side of things, the app makes it very easy to share pages on your social networks or to add them to read-it-later apps like Pocket.
Link Bubble is available for free from the Google Play store, with a limitation of only one bubble open at a time. The Pro version of the app enables multiple bubbles, but will set you back five bucks.