LightSquared sues DISH for $4 billion over alleged loan-trading scheme
3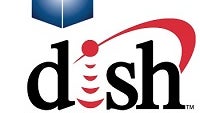 The hedge fund that owns LightSquared, Harbinger Capital, has filed suit against DISH over allegations that DISH's Charlie Ergen was orchestrating a loan-trading scheme that would strip Philip Falcone's control of LTE-carrier-that-never-was.
LightSquared is currently in bankruptcy proceedings and Falcone is the principal of Harbinger. According to the suit filed in the U.S. Bankruptcy Court in New York, Ergen was attempting to establish DISH as LightSquared's biggest lender, giving the company leverage over assets and licenses as the courts pick-away the remains of the company.
Ergen has been licking his wounds after failing to acquire, not one, but two carriers,
Clearwire
and
Sprint
. DISH is on a finite time line to build out spectrum holdings authorized by the FCC for use on terrestrial wireless networks. After failing to pick up Sprint and Clearwire, it was said that Ergen would point DISH's focus on LightSquared.
Last month, DISH made it known that it was willing to pay $2.2 billion for LightSquared once the auction for assets began later this year. However, Falcone and Harbinger are alleging that Ergen created an investment firm specifically tasked with amassing the largest holdings of LightSquared debt, even though competitors were not supposed to be allowed to enter into such agreements.
That firm, Sound Point Capital, apparently concealed its relationship with Ergen while it accumulated more than $1B in LightSquared loans, a share large enough to have prevented the company from effectively negotiating any bankruptcy plan, the end-goal being, grafting Falcone out of the picture so that DISH could get LightSquared on the cheap.
Harbinger is seeking $2 billion in compensation and $2 billion in damages in its lawsuit.
Falcone is
no saint
, but the allegations, if true, will certainly not bode well for Ergen and we suspect that his position at DISH would be tenuous at best. Even if the suit is disproven in court, Ergen and DISH
still have nothing to show for their efforts to build out its AWS-4 network
. If DISH fails to perform, it will forfeit licenses the company paid a lot of money for. That cannot be a write-off that DISH is looking forward to making.
source:
Reuters