LightSquared LTE and GPS results under question
5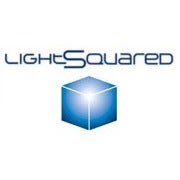 The government seems intent on killing the LightSquared LTE network, but the tests which are being cited in the rejection of the LightSquared FCC filing are under question from both LightSquared as well as a former FCC chief engineer. The
FCC had demanded more testing
of the LightSquared LTE network because of concerns over interference with GPS.
This story is one that has gotten pretty out of control. The FCC demanded more testing, Sprint gave
LightSquared until February
to figure out a fix, LightSquared came up with various
proposals for fixes
, and now LightSquared may about to be bought by
Carl Icahn
. But, to make this even more crazy, the National Space-Based Positioning, Navigation and Timing Executive Committee (PNT EXCOM) has concluded that none of LightSquared's proposed fixes will actually correct the issues. However, LightSquared and former FCC chief engineer Edmond Thomas are saying that the tests done by the PNT EXCOM were rigged to return "bogus results".
Supposedly, the GPS devices used in testing were "cherry picked" in secret and none of the results have been made public. LightSquared has also said that the tests focused on obsolete technology that is only used in very limited markets and is "least able to withstand potential interference". LightSquared says that according to the list of test devices that it saw, the only mass market device which was said to fail the government's testing actually "performed flawlessly" in testing.
LightSquared is pushing for more transparent testing, and is confident that will lead to FCC approval, but given the potential sale to Carl Icahn, it's unclear if that testing will ever happen.