Light Manager LED notification app manager updated with support for Gmail and YouTube
3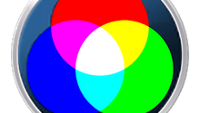 Light Manager is a nifty app that enables Android users to manage the LED notification lights on their device. Similar to Light Flow,
which we reviewed several weeks ago
, Light Manager quietly runs in the background and allows you to define a notification light for any app – Viber, Facebook Messenger, WhatsApp to name a few. You can select the color as well as the speed of its flash rate.
This app has just been updated with several new features, which extend its functionality . Light Manager now fully supports the Gmail and YouTube apps. Another newly-implemented feature allows customization enthusiasts to set different LED notifications for certain keywords in WhatsApp. Simply put, this means that if, for example, someone texts you "cake" your smartphone's LED light might blink purple and if you receive a message, which includes "party", you can be notified by a bright green light.
Apart from these new perks, Light Manager has received multiple improvements under the hood. These fix some rather serious flaws of the app, which caused a lot of issues to most users. For example, up until now if users had customized the LED notifications for more than 5 system apps, some 3rd party ones would not work properly. In addition, the LED lights did not light up every time you plugged the charger in your Android device. Fortunately, these issues are nowhere to be seen now.
Light Manager is a free app. If customization is your cup of tea and you haven't customized the LED light of your device, what are you waiting for? Check out Light Manager and give it a go.
Download: Light Manager (
Android
)