LibreOffice coming to Android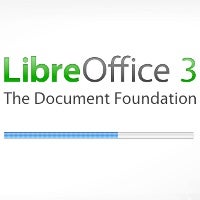 LibreOffice is now the standard office client for Linux machines after it forked out of Open Office, and good news is that as developers are working on version 3.6.0 of LibreOffice for desktop, the mobile veresion for Android is on being developed in parallel.
The team is
"working hard to make a nice viewer out of LibreOffice for Android,
" Linux desktop architect at SUSE Michael Meeks said. Meeks is the person running the LibreOffice development effort.
For now,
"almost the entire code-base cross-compiles out of the box,"
and it compiles
"acceptably."
We don't think this applies to the actual performance though, as the version is far from being final. It is barely usable on a tablet in fact, even with a keyboard and mouse.
A number of improvements will be introduced to the mobile version of LibreOffice and one of them is tiled page rendering which will allow quickly and asynchronously rendering a specific part of the document for a better user experience.
So far, though, the team is mostly focused on delivering a viewer, with editing functionality planned to be added later on. When the final version hits mobile app catalogs, expect to see
"tons of UI/viewer improvements, 3D transitions, pretty page flips, and more,"
Meeks concluded.
source:
Michael Meeks
via
PC World