Lenovo to phase out its Vibe UI, will ship nearly-stock Android on all future phones
25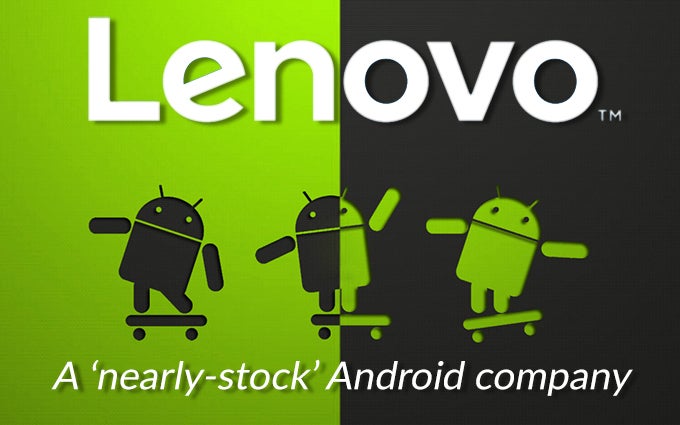 Lenovo's homebrewed Vibe Pure UI, which can be found on almost any Lenovo-branded smartphone out in the wild, is going the way of the dinosaurs. The news got broked by Anuj Sharma, Lenovo India's head of marketing.
Taking a page from its subsidiary Motorola, parent company Lenovo will be throwing a nearly-stock Android interface on its future phones. Aside from way faster potential software updates, this will also bring other benefits to end-users. According to Sharma, Lenovo has decided to take the positive customer feedback into account when defining its future strategy:
"What we have done in last 11 months is we looked at what we had in terms of software perspective. We have been close to the consumers and we saw what they were asking for. There was a certain trend and we have now decided to cut the Vibe Pure UI off from our phones. So you will now get the stock Android which consumers have been asking for. There's no more Vibe UI going forward and we are moving to complete stock Android for all our future Lenovo phones. This is a huge transition for our business perspective,"
Anuj Sharma said.
The Lenovo K8 Note will be the first phone to usher in the demise of Vibe UI - it will ship with stock Android 7.1.1 Nougat.
But what does "complete stock" Android mean in this scenario? Indeed, it;s revealed that Lenovo does not intend to throw any bespoke customization features on board its next phones, but will only throw in Dolby Atmos and TheaterMax audio-centric compatibility. Aside from those two, Lenovo phones won't differ much from what you'd get on a Motorola device.
While many will view this switch as a commendable and notably-positive change in the overall experience for Lenovo's future handsets, customers from mainland China apparently did not jump in awe with at the prospect of Lenovo ditching its feature-packed and rather non-stock Vibe UI as vanilla Android is apparently not that popular in China. On the other hand, Indian consumers responded much more positively to the upcoming interface overhaul of Lenovo's smartphones.
"It was a lengthy process to get done. As Lenovo had to align all markets where it sold Android devices. The cultural differences that came in where for example in China Android isn't a very popular choice when you compare it to custom skins. But this was something for which Lenovo pushed really hard. For the Indian market, the preference was with stock Android experience, " Anuj Sharma revealed.
With Lenovo generally having a vast array of well-spec'd and adequately-price handset in its portfolio, like the
Lenovo P2
,
K6 and K6 Note
, we are moderately eager to see what a high-end Lenovo phone would be capable of with a lightweight OS running the show. Would you consider a Lenovo device if it came with nearly-stock Android?